Zenhäusern Frères SA: fit for the future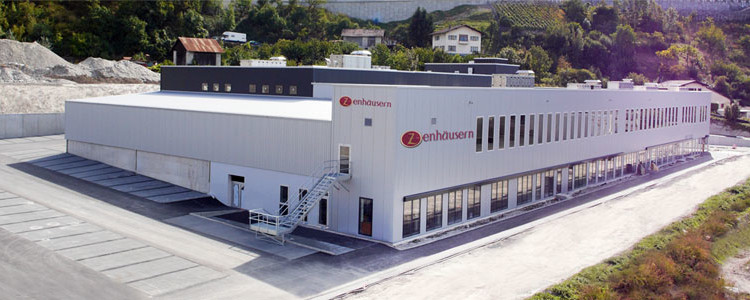 Sion / CH. (zfsa) Zenhäusern Frères SA opened its new «Centre Zen» in the canton Valais at the turn of the year and with it initiated a new stage in the development of the enterprise. Within the new production facility, there are the management, the production and a business (bakery restaurant), a banquet hall available for the renting as well as conference rooms. The modern centre allows the Walliser enterprise to improve its company qualitatively. The city of Sion calls it a notable investment to master the challenges of a changing and ever more competitive market. Zenhäusern can therefore look into the future with confidence.
According to first results, Zenhäusern Frères has achieved substantial progress what concerns reliability, quality and hygiene. The employees benefit from more comfort and improved ergonomics in the workspace. After more than 25 years, the former production and administrative buildings had reached their limits of utilisation. Ecologically, the new building is very energy-efficient thanks to geothermionics (climate control, ground heating and airing), warm recovery and stream production with solar panels.
Centralization of the production
In the course of the construction and the opening of the new bakery plant, the production facility in Naters was moved to «Centre Zen». The employees of the Upper Valais production facility were offered a suitable position at the new location, preserving the vast majority of the jobs. Regrettably, some jobs will be lost. The enterprise provides different individual measures for those, so that they find new work as soon as possible. Thanks to a centralised production, the enterprise is able to look ahead strong.
Projection into the future
Zenhäusern, solely in the hands of the family, intends to preserve its independence. The «Centre Zen» was created on the suggestion of the managing director & company founder Gerhard Zenhäusern and with the support of his team. It is his life work and is in line with his visionary, dynamic and innovative mind and the company image.